Novice Art Blogger
2014
Tumblr blog, custom software, online Machine Learning demo, rPi server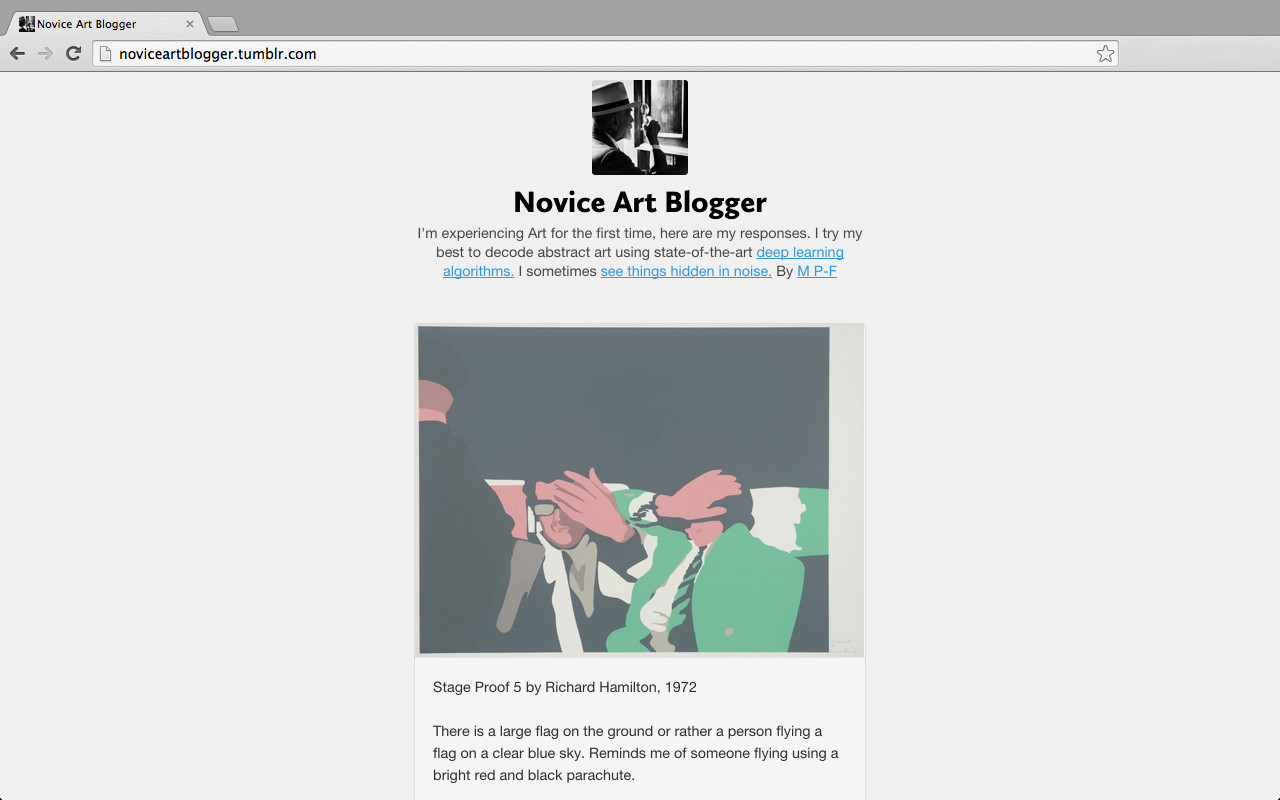 Novice Art Blogger is an automated blog that attempts to describe abstract art. It finds artworks from the online archive of the Tate, and processes these through an image-classification algorithm. The algorithm attempts to identify the content, generating captions for the image, and the machine findings are rephrased in the tone of an art critic. The project makes reference to the proliferation of amateur blogging on platforms such as Tumblr, and an investigation as to how Machine Learning technologies perform when confronted with abstraction in art.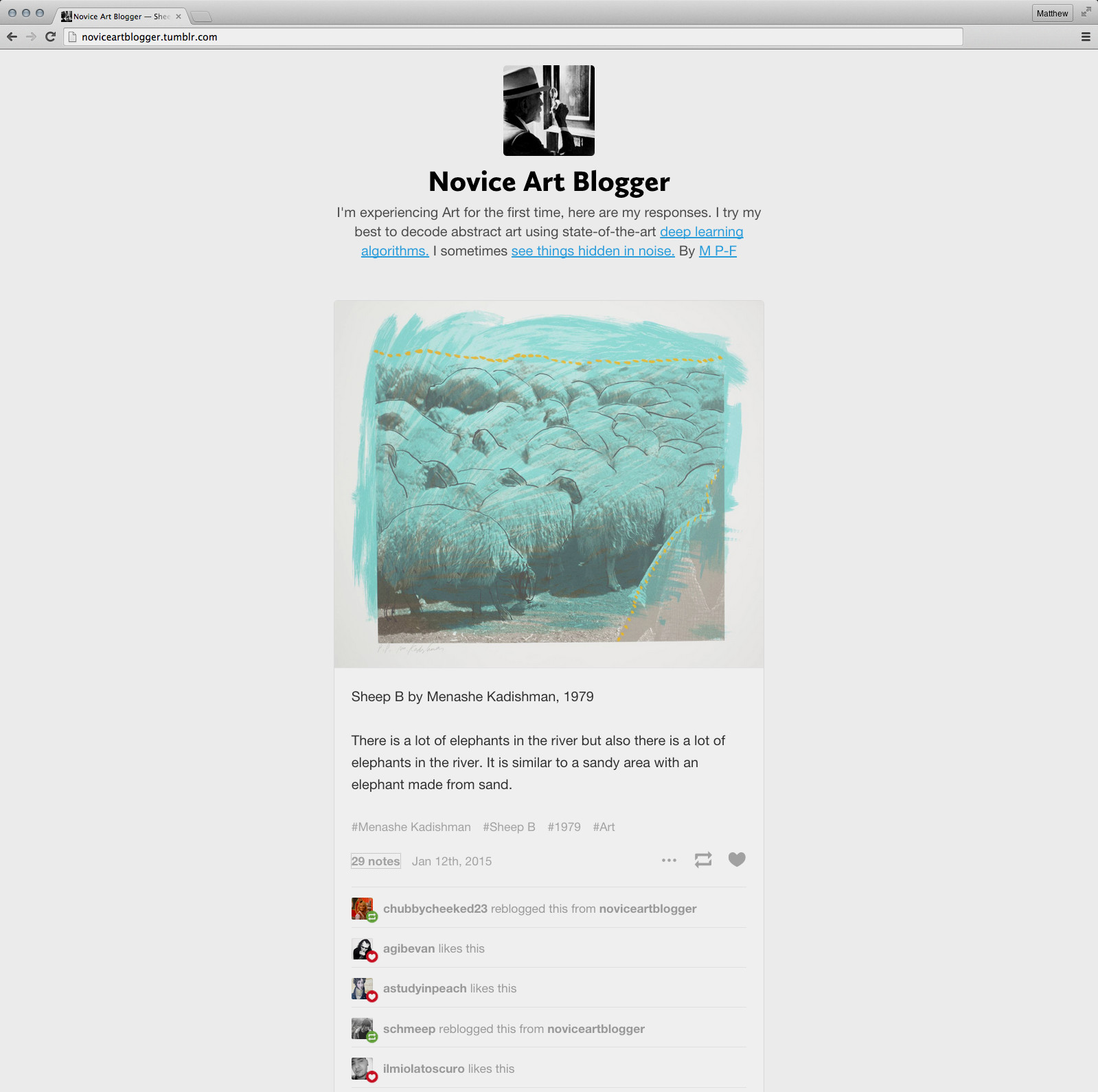 This is the painting Sheep B by Menashe Kadishman that Novice Art Blogger commented on with "There is a lot of elephants in the river but also there is a lot elephants in the river. It is similar to a sandy area with an elephant made from sand."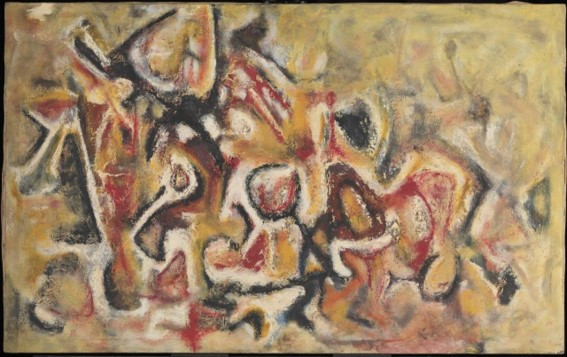 This is the painting Death and the Conquistor by Aubrey Williams that Novice Art Blogger described as "A close up view of a pizza with one looking at it or it is depicting a pizza that is ready to bite of a large bowl. I'm reminded of a pizza, decorated to look like an angry bird."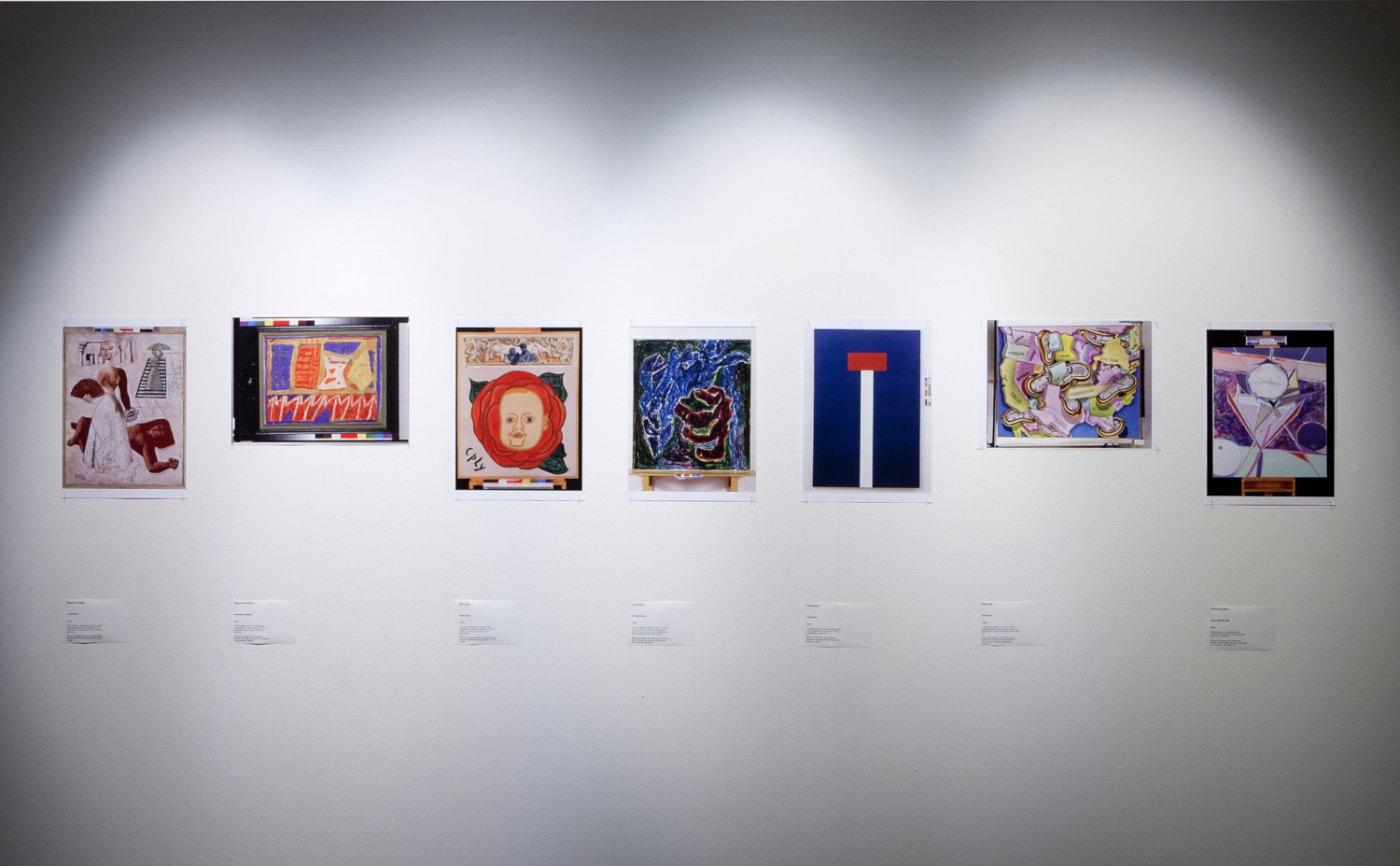 Exhibtion at the Stedelijk Museum Bureau, curated by Annet Dekker.