Decoy Browsing Triptych
2015
Custom software (DecoyAmazonBrowsing.py, DecoyGoogleBrowsing.py, DecoyFacebookBrowsing.py)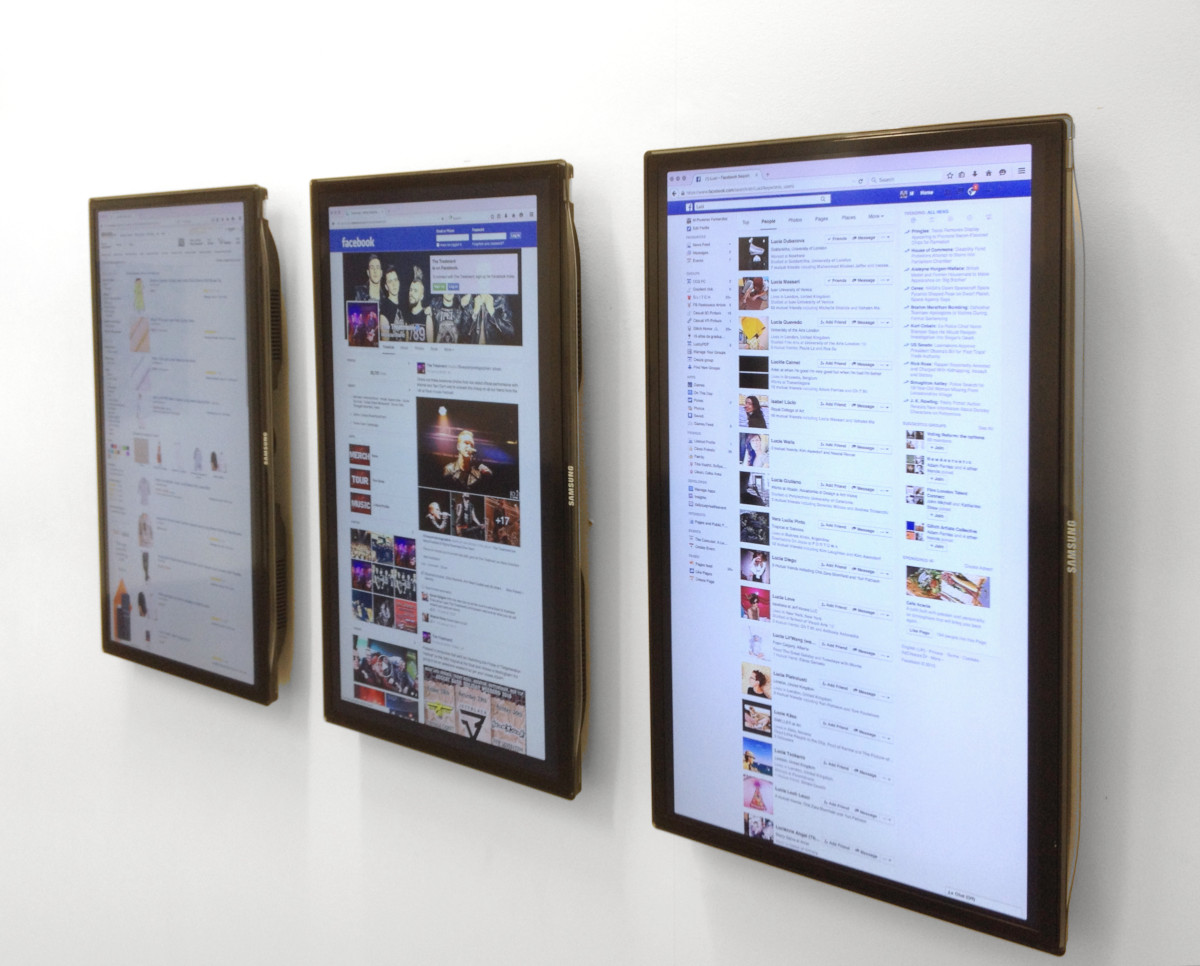 Three software scripts that pollute your Amazon, Facebook and Google accounts with random browsing activity, to suppress and obfuscate ad targeting and data collection. The scripts can be downloaded from Github and launched from terminal. Each bot will open a firefox browser, log in to your account and aimlessly browse the platform using random search queries.

Gallery installation on three monitors, at group show Staying With The Trouble. Coded with the help of Leon Eckert.

DecoyAmazonBrowsing.py running live.

DecoyFacebookBrowsing.py running live.